Children's Arthritis Research Institute
CARI brings together health professionals, families and supporters for the journey to develop curative therapies for rheumatic diseases in children and adults.
With children at the centre of everything we do, the windmill represents our vision for CARI.
Red

 – Medical teams, Doctors and Nurses

Green

 – Allied health, Physios, OT's, Psych
Yellow – Family and supporters

Blue

– Researchers
If all four sails work together in harmony, we will have free-flowing, pain-free movement for the children.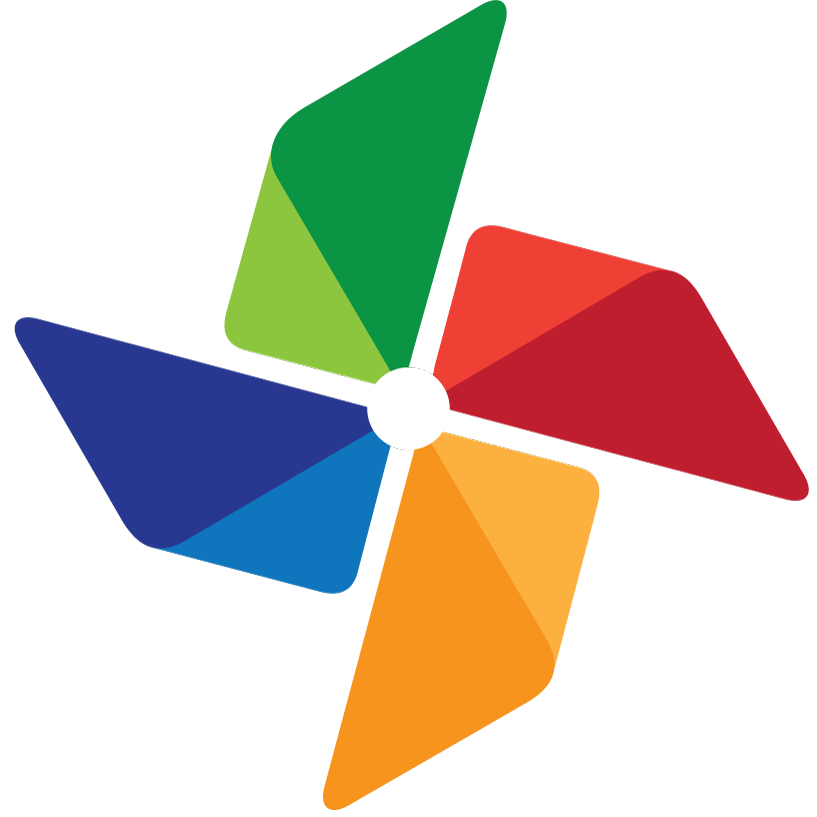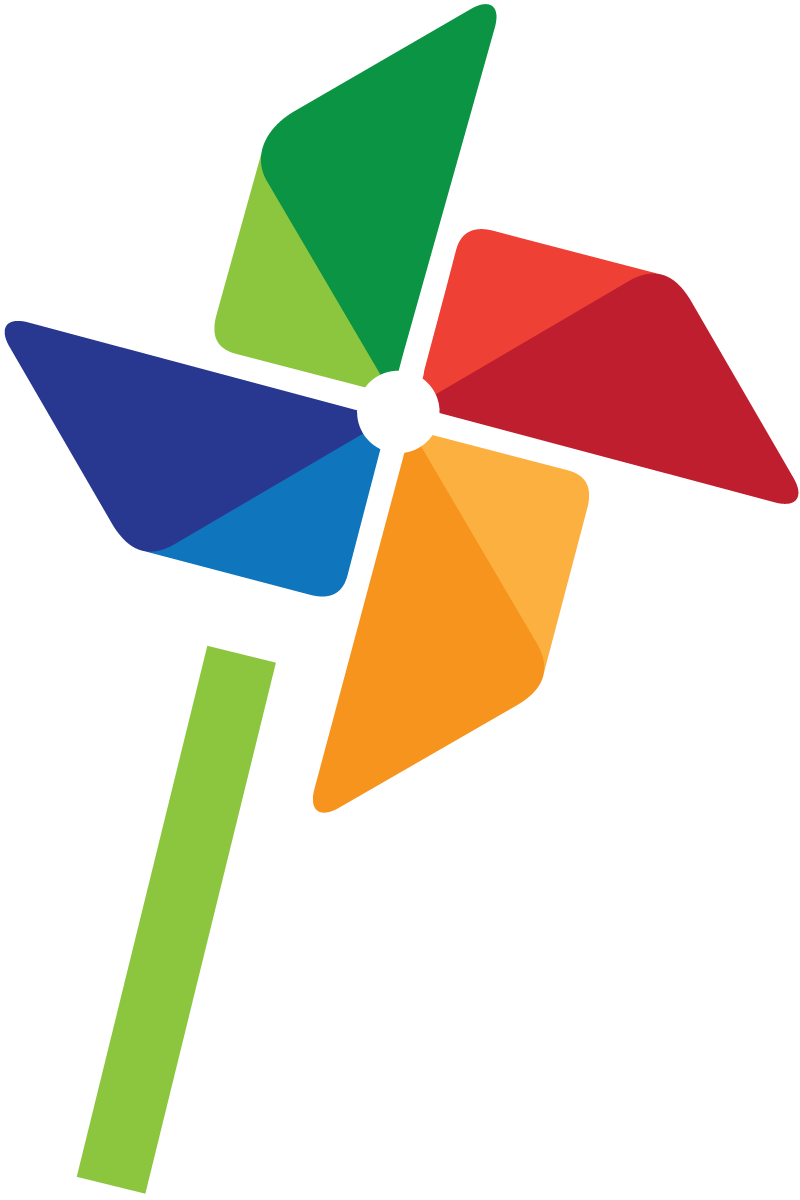 Our Mission, Vision & Values
Our Mission
To develop key research projects to help understand the causes of rheumatic disease in children and adults, and to foster the development of better therapies.
Our Vision
To develop curative therapies for rheumatic diseases in children and adults through dedicated research.
Compassion
Genuinely concerned about other peoples needs
Collaboration
a cooperative spirit and mutual respect
Respect
Respect for colleagues, stakeholders, our patients, their families and our community
Empathy
Understanding our emotional and physical impact on others
Our Research Vision for CARI
Though the elements for excellent research already exist in WA, CARI's support will ensure we bring a laser like focus on the diseases like juvenile arthritis which affect over a 1000 children in WA. A wonderful new children's hospital has just opened in Perth and we will be able to partner with them to establish a world class research team located at PCH and Arthritis Australia-WA, working across the state.
Our children deserve access to the latest new powerful treatments for arthritis and the highest possible quality care.  In WA, CARI will support establishing new clinical trials for JIA and rare diseases like SLE dermatomyositis and vasculitis. 
We will partner with our colleagues across Australia in national and international trials.  CARI's work  will enhance our reputation as a centre of excellence for training doctors nurse and therapists in the treatment of these childhood diseases.
CARI's investment will help establish a powerful new genetics project: the Australian Arthritis and Autoimmunity Biobank Collaboration (A3BC), which will help unlock the genetic and environmental causes of the rheumatic disease affecting both children and adults. 
CARI will ensure children throughout Australia can benefit from the latest clinical trials in JIA by leading partnerships with our colleagues in Europe (PRINTO) and the North America (CARRA).
CARI will support the latest high quality developments in pain management in children including the multidisciplinary care models being developed at the Perth Children's Hospital.  All children deserve quality family centred care which is just as important as new drug therapies in improving quality of life for children and families with these diseases.
CARI will also aim to support work with scientists and therapists involved in early childhood pain and motor disorders.  Diseases affecting adults such as osteoarthritis have their beginnings in the childhood years.  By better understanding the early risk factors in children, such as hypermobility of joints and early cartilage damage, such studies will ensure growing children in Australia are stronger fitter and healthier with joints that will last a lifetime.
Dr Kevin J. Murray
MBBS FRACP
Kevin is a paediatric rheumatologist based at the Perth Children's Hospital (PCH) and at the Child and Adolescent Rheumatology Service at Arthritis Australia Centre in Shenton Park. He is also the Head of Department of Rheumatology, Metabolic Medicine and Complex Pain services at PCH.
Kevin trained initially in paediatrics at PMH and then undertook paediatric rheumatology training at the Cincinnati Children's Hospital in the US for 5 years. From 1998-2002 he was Head of the Paediatric Rheumatology Service at the Great Ormond St Hospital for Children in London prior to returning to Australia. He has previously Chaired of the Australasian Paediatric Rheumatology Group, been Secretary of the Australian Rheumatology Association-WA branch and the Australasian representative of the Paediatric Rheumatology International Trials Organisation.
His clinical and research interest encompass the spectrum of rheumatic and musculo-skeletal disorders of children but in particular: Juvenile arthritis, Juvenile dermatomyositis, SLE and vasculitis disorders and Hypermobility in childhood.
He is an author of over 60 scientific articles and over many other reviews and book chapters in the area of paediatric rheumatology. He is the father of three young children, an Auskick and T20 Blast coach, and a sometimes avid paddler.
Dr Murrays recent research articles and projects of interest
Juvenile Arthritis
Temporomandibular Joint Involvement is Associated with Quality of Life, Disability and High Disease Activity in Juvenile Idiopathic Arthritis. Paediatric Rheumatology International Trials Organisation (PRINTO). Frid P,et al and Murray KJ, et al. ; Arthritis Care Res 2017;69:677-686
Management of Children with Juvenile Idiopathic Arthritis. Viswanathan V, Murray KJ. Indian J Pediatr. 2016 ;83:63-70.
Chronic recurrent multifocal osteomyelitis in children: nine years' experience at a statewide tertiary paediatric rheumatology referral centre. Walsh P, et. Al. and  Murray KJ. Rheumatology (Oxford).  2015; 54(9):1688-91
Australian Paediatric Rheumatology Group standards of care for the management of juvenile idiopathic arthritis. Munro J, Murray K, et al. ; Australian Paediatric Rheumatology Group. J Paediatr Child Health. 2014 Sep;50(9):663-6
SLE and Vasculitis
The national incidence and clinical picture of SLE in children in Australia – a report from the Australian Paediatric Surveillance Unit. Mackie FE, et al and  Murray K et al. Lupus. 2015 Jan;24(1):66-73.
Major cluster of chilblain cases in a cold dry Western Australian winter. Larkins N, Murray KJ.  J Paediatr Child Health. 2013;49:144-7.
Dermatomyositis
A national registry for juvenile dermatomyositis and other paediatric idiopathic inflammatory myopathies: 10 years' experience; the Juvenile Dermatomyositis National (UK and Ireland) Cohort Biomarker Study and Repository for Idiopathic Inflammatory Myopathies. Martin N, et al Murray K, et al ; Juvenile Dermatomyositis Research Group 2011 ;50:137-45.
The Paediatric Rheumatology International Trials Organisation provisional criteria for the evaluation of response to therapy in juvenile dermatomyositis. Ruperto N, et al Murray KJ, et al; Paediatric Rheumatology International Trials Organisation (PRINTO); Pediatric Rheumatology Collaborative Study Group (PRCSG). Arthritis Care Res 2010 Nov;62(11):1533-41
Hypermobility and Pain Disorders in Children
Two subtypes of symptomatic joint hypermobility: a descriptive study using latent class analysis. Di Mattia F, et al and Murray KJ, et al Arch Dis Child. 2018 Aug 17.
Hypermobility and Musculoskeletal Pain in Adolescents. Morris SL, O'Sullivan PB, Murray KJ et al J Pediatr. 2017 Feb;181:213-221
Characteristics of chronic non-specific musculoskeletal pain in children and adolescents attending a rheumatology outpatients clinic: a cross-sectional study. O'Sullivan P et al and Murray K, et al Pediatr Rheumatol Online J. 2011 Jan 19;9(1):3.
W hen I was diagnosed in 1973 with Juvenile Arthritis my family was told that there would be a cure in 10 years. Over the past 45 years that prediction has not changed and we still expect a cure in 10 years. The difference is now we actually have the ability, through the discovery of biologics, to switch off the disease and are closer than ever before to knowing why this evil process starts.
CARI represents a massive opportunity to take the next step and actually make that next major breakthrough.
Ben Horgan, Advocate
Director of CARI
A

rthritis for me is like the thorns on a rose bush. It can really hurt sometimes and yet at other times I don't notice it. However it is always there in the background. I think of my medicines like the fertiliser my Mum puts on her rose bushes, it keeps me growing and healthy.
Sometimes all that people see is the thorns, when it knocks me down (like a rose bush when it is pruned), but at other times I am like a rose flower blooming and we don't notice the thorns, just the gorgeous flower.

Katy, Age 11
Diagnosed JIA at age 4 years